PHOTO CREDITS © TOW UBUKATA ¡V Production I.G/Project Chevalier 2006

Le Chevalier D'Eon Named "Anime of the Year"
Although this news does not surprise me one bit, American anime industry trade publication "Anime Insider" recently voted Le Chevalier D'Eon as "Anime of the Year" for 2007. You certainly can't go wrong with Production I.G doing the animation and Rurouni Kenshin OVA director Kazuhiro Furuhashi helming the project.
However, what I've always considered to be Chevalier's strongest point is its plot, combining accurate historical detail with a supernatural twist, which builds up to an unexpected climax. Add excellent character development and voice acting, it's one of the finest anime to come out in 2007. For those of you who have been subtly convinced by an acquaintance who has dismissed the anime as merely "swords and spells", you are certainly missing a lot. If you want intelligent anime fare, watch Le Chevalier D'Eon.
Other releases that were ranked "Best" by Anime Insider for 2007 include the following:
BEST DVD ANIME FEATURE: Afro Samurai (Kudoes to actor Samuel L. Jackson for recognizing anime as an excellent vehicle for storytelling!)
BEST SERIES ON DVD: The Melancholy of Haruhi Suzumiya
BEST ANIME SERIES ON TV: Astro Boy
BEST DUB: BECK (FUNimation)
~~~~~~~~~~
Japan's Best Anime for 2007
Japanese anime fans have come out in droves to vote in a readers' poll for the anime which they consider the BEST for 2007. Here are the Top 20 Best Anime for 2007.
1. Code Geass
2. Tengen Toppa Gurren-Lagann
3. Lucky Star
4. Death Note
5. Kanon 2006
6. Claymore
7. Baccano!
8. Darker Than Black
9. Dennou Coil
10. Minami-ke
11. ef - a tale of memories
12. School Days
13. Nodame Cantabile
14. Seto no Hanayome
15. Seirei no Moribito
16. Higurashi no Naku Koro ni Kai
17. NANA
18. Myself, Yourself
19. Sola
20. Sayonara Zetsubou-sensei
~~~~~~~~~~
The Cast of Dragonball Live Action Movie
To those who have read the previous blog, nope, that bit of news was not a joke! Yes, it is true that 20th Century Fox has greenlighted the production of a live action Dragonball Movie.
According to a news report in Anime News Network, actor Chow Yun-Fat has confirmed to the Hollywood trade paper "Hollywood Reporter" that he will be playing Master Roshi in the film.
Who are the other members of the cast? Justin Chatwin plays Son Goku. James Marsters (Spike from Buffy The Vampire Slayer) is Piccolo. Phantom of the Opera star Emmy Rossum plays Bulma. Jamie Chung is Chi Chi. Eriko Tamura of Heroes plays Mai. Rounding up the cast is Korean pop star Joon Park as Yamcha.
The film is scheduled to be released on August 15 this year.
~~~~~~~~~~
Gunslinger Girl ~ Il Teatrino Premieres
Season 2 of the critically acclaimed anime Gunslinger Girl, entitled Gunslinger Girl ~ Il Teatrino, premiered this month, garnering mixed reviews from fans, including yours truly.
I must admit that the story about child assassins is still enough to keep me glued to the sequel. However, if you are looking for the same high quality of art as in the first season, you'll be disappointed. The art is a lot simpler to say the least. In Season 1, Henrietta looked absolutely adorable. But for Season 2, she looks...well...ordinary? Then, there's the matter that the producers decided to hire different voice actors instead of the seiyuu from Season 1. Rather jarring transition to say the least.
To those who need visual proof, the first pic is of Henrietta from Season 1. The pic below it is from Season 2. Can you see the difference?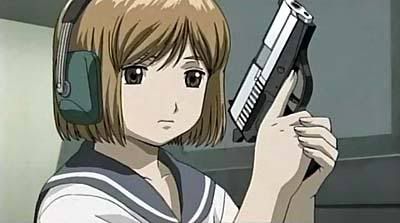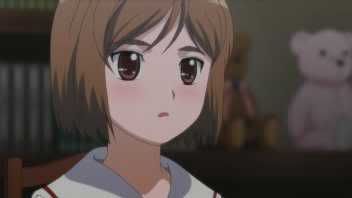 PHOTO CREDITS © 2002-2005/2007 Yu Aida/MMP · Mediaworks · "GUNSLINGER GIRL" PARTNERSHIP. Licensed by FUNimation® Productions, Ltd. All Rights Reserved.
~~~~~~~~~~
First Production Stills of CGI Gatchaman Film Released
If you're a huge fan of the Gatchaman series, IESB.net recently featured an interview with director Kevin Munroe, who previously helmed the animated Teenage Mutant Ninja Turtles.
However, the main draw of said interview were the first production stills from the film itself and it looks awesome. Of course, no character designs yet. Still, it certainly looks like Gatchaman is intending to surpass Final Fantasy VII: Advent Children.
Not convinced? CLICK HERE FOR PRODUCTION STILLS..